Unveiling Spectacular Thanksgiving Day Desserts for 2023 – Too Good to Resist!
Thanksgiving is a time of joy, gratitude, and, of course, mouthwatering food. But what's a feast without a grand finale? Yes, we're talking about desserts! This year, why not elevate your Thanksgiving dessert game and impress your guests with some spectacular sweet treats?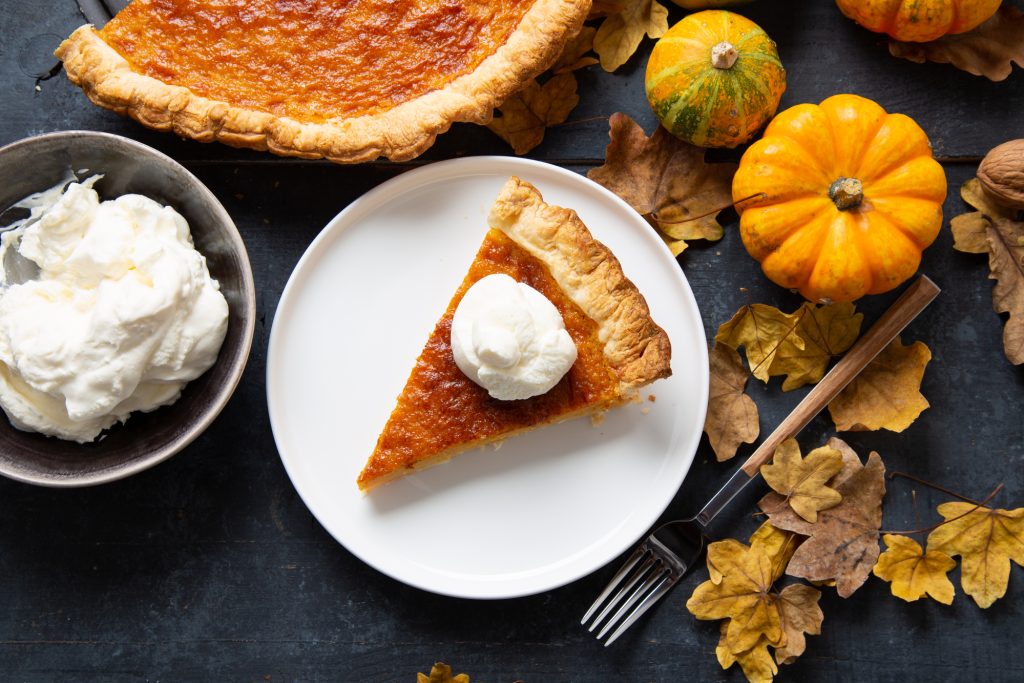 The Classic Pumpkin Pie – With a Twist!
What's Thanksgiving without a pumpkin pie? It's like a birthday without a cake! But this year, let's add a little twist to this classic dessert. How about a Pumpkin Pie Brûlée?
This dessert is a delightful fusion of the traditional pumpkin pie and the creamy, caramelized goodness of a crème brûlée. The recipe is simple: prepare your pumpkin pie as usual, but before serving, sprinkle some sugar on top and torch it until it forms a crispy, caramelized layer. This adds a delightful crunch and a unique flavor to your pie.
"There is no sincerer love than the love of food." – George Bernard Shaw
The Decadent Chocolate Pecan Tart
Are you a chocolate lover? Then this dessert is for you! The Chocolate Pecan Tart is a rich, decadent dessert that combines the nutty flavor of pecans with the sweet, creamy texture of chocolate.
The tart starts with a buttery crust, filled with a layer of dark chocolate ganache, and topped with a mixture of pecans and maple syrup. It's a dessert that's sure to impress your guests and satisfy your sweet tooth.
The Elegant Pear and Almond Tart
Looking for something a bit more sophisticated? The Pear and Almond Tart is an elegant dessert that's perfect for a classy Thanksgiving dinner.
This tart features a sweet almond filling, topped with thinly sliced pears and a sprinkle of powdered sugar. It's a dessert that's not only delicious but also beautiful to look at.
The Vegan-Friendly Apple Crisp
What about our vegan friends? Don't worry, we've got you covered! The Vegan Apple Crisp is a dessert that everyone can enjoy.
This dessert is made with a mixture of apples, cinnamon, and sugar, topped with a crispy oat and almond topping. It's a warm, comforting dessert that's perfect for a chilly Thanksgiving evening.
The Gluten-Free Pumpkin Cheesecake
Need a gluten-free option? The Gluten-Free Pumpkin Cheesecake is a dessert that's sure to please everyone, regardless of dietary restrictions.
This cheesecake features a creamy pumpkin filling, a gluten-free graham cracker crust, and a dollop of whipped cream on top. It's a dessert that's both delicious and gluten-free.
The Kid-Friendly Turkey Cupcakes
And what about the kids? They'll love the Turkey Cupcakes! These adorable cupcakes are decorated to look like little turkeys, making them a fun and festive addition to your Thanksgiving dessert table.
These cupcakes can be made with your favorite cupcake and frosting recipe, and decorated with candy corn and chocolate sprinkles to create the turkey's feathers and face.
In conclusion, Thanksgiving is a time to celebrate with family and friends, and what better way to do that than with some spectacular desserts? Whether you're a fan of the classics, looking for something a bit more sophisticated, or need a dessert that caters to dietary restrictions, there's a dessert for everyone this Thanksgiving.
So, why not try one (or more) of these desserts this year? They're too good to resist!
"Desserts are the fairy tales of the kitchen — a happily-ever-after to supper." – Terri Guillemets
Here are some more Thanksgiving dessert ideas from Food Network. Happy baking!